About Us

Author Layne Case is from Barrington, NH.
"Charlie"
, her first children's book, was written during the early 1970's while working towards her Bachelors Degree at the University of New Hampshire. She had also been writing poetry since 1983 and planned to publish them one day. In 2007,
AMITY Publications
was established and both books were published. Thus began the journey as an author, teacher and publisher.

T
wo years later,
"
Charlie and His New Friend
" was released, followed by
"Charlie and His Neighbor"
(2011),
"Charlie and The School Bully"
(2012) and
"Charlie and His Lost Friend"
(2015). Layne developed a writing program for children, inspiring them to "celebrate our differences" and understand the importance of reading and writing. It wasn't long before some of these young "AITs" (Authors in Training) became published authors as well.
(See
More Books by Other Authors
)
Layne also published "Inspirations From My Family and Friends," a collection of poetry that "inspired" her Bible study "Reading the Bible Through Poetry."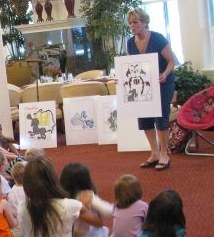 Layne's literacy program
"Read Up! Write On! Literacy Rules!"
offers
private and small group writing
classes
as well as programs for libraries, schools, and child care centers. Years of teaching in many different environments (traditional classroom, fitness club, County jail) were the catalyst for these classes.
In addition to children's and poetry books, AMITY Publications also publishes non-fiction.
When not writing and publishing, Layne sings at her church and spends many hours serving as a volunteer and supporting organizations such as